1-5 CAPACITY:
6-10 CAPACITY:
11-15 CAPACITY:
16-25 CAPACITY:
26-35 CAPACITY:
36-60 CAPACITY: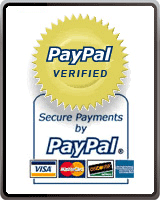 Typhoon Party Bus #2: (SL005)
Tweet
BACK TO VEHICLES
Details
Price:

Capacity:

Avg. Seat Price:

Disclaimer:

Description:
$235.00

$215.00 - ON SALE!

21 passengers

$11.00

$10.00

/ passenger

Prices listed above are per hour/segment and subject to tax and gratuity.

"Typhoon Party Bus #2" is a one of a kind vehicle with excellent features. See below for some of the main features this vehicle has to offer. Our booking system allows for simple, quick, and secure processing of your reservation.
The consumption of alcohol in (ANY) motor vehicle, is strictly against the law in BC, regardless of age. *Section 44(1) Liquor Control Act of BC*. No unaccompanied minors are accepted on PSVs (Perimeter Seating Vehicles for hire) in BC, without a release form signed by the respective's minor parent/guardian, and safety monitors on board for the charter.
Features
Enhanced Sound System
CD Player
Air Conditioning
Heating
Comfy Seating
Perimeter Seating
Television(s)
Fiber Optic Lighting
Mood Lighting
Strobe Lights
Lasers
Ipod Input
DVD Player
Ice Bins
Privacy Window
Dance Pole(s) - Permanent
Dance Pole(s) - Removable *INQUIRE*
Able To Stand Up
Audio input
Air Cooled - Vented Windows
Receive a FREE Quote Now! (please fill in the form below with as much detail as possible)