Testimonials
Thank you for your interest in SEG!
Below you'll find testimonials from some of our customers. All testimonials are posted exactly as received. Company testimonials are only posted with the companies name IF a superior from the respective company has submitted or approved the testimonial.
Please feel free to send us your testimonial: Send Now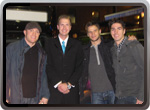 Vancouver Canucks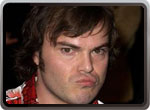 Jack Black (2010)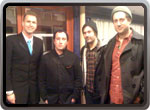 BSS (2010)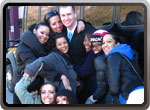 Caribana (2010)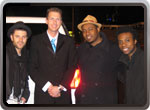 Bedouin Soundclash (2010)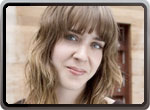 Serena Ryder (2010)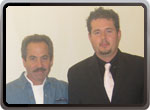 Soup Nazi (2009)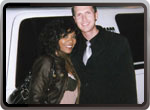 Divine Brown (2008)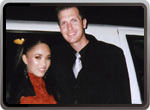 Kreesha Turner (2008)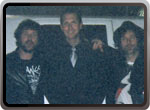 The Trews (2008)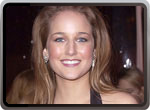 Leelee Sobieski (2008)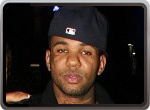 The Game (2008)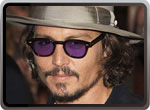 Johnny Depp (2008)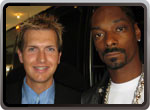 Snoop Dogg (2007)
Ludacris (2007)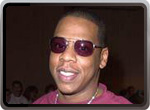 JayZ (2007)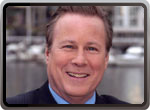 John Heard (2007)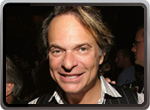 David Lee Roth (2006)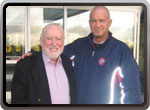 Peter Pocklington (2006)
VIDEO TESTIMONIALS
We always encourage our customers to spread the word about the top notch service we provide. Please feel free to do the same using the form above or posting a video on YouTube and sending us the link. We will gladly give you a discount on your next reservation with us for your efforts.
Eve S (2011) a testimonial from one of our repeat customers who uses us for business / pleasure since 2009. She kindly sent this video to us as a testimony of the services she's received from us over the years.
Garret P (2010) had one of his friends make a reservation with us through our Vancouver branch in 2010. Since then his group of friends have continued to use our services to take them to concerts, night clubs, and for one of his best friends wedding.
Jack L (2010) made a reservation with us through our Vancouver branch in 2010 which turned into a request for addition service after their cruise for the remainder of their stay in Vancouver. He kindly posted this video to a couple travel blog's for tourists visiting Vancouver and provided us with a copy as part of a thank you email.
Brittany S (2010) made a reservation with us through our Vancouver branch in 2010 and has since made several more through her network of friends.
Christine Q (2010) made a reservation with us through our Toronto branch in 2010 for a Christmas Light tour around the GTA. She was in Toronto studying english and really wanted to try something new. We received numerous reviews and testimonials from her group full of praises for the service she received!
PERSONAL TESTIMONIALS
Very happy with the level of care given to my company team building outing. Great service from start to finish.
Everything went smooth last night as planned. I will be using your company again for my birthday next year. Thanks a ton!!
I'd definitely recommend Seasons Event Group. The driver & vehicle were amazing exactly as described. We had Sean as our driver.
The party bus was amazing last night! We had so much fun!! Who was the driver? Everybody loved him. We want to request him the next time we get a party bus through you guys :)
This is just to let you know how Great your service was for our outing
On Tuesday for The Red Hat Lady's from Pioneer Park
To Giggle Dam..
Our driver was so good with our older lady's and the party bus was lovely.

Thank You once again and I have given out your name and phone # ..
I just wanted to say thank you so much for everything and my countless phone calls! The evening was such a success and the driver was fantastic! I'm so impressed and pleased with the incredible service I received with this company! I'll be sure to recommend seasons event group to my friends!

Thanks again,
Julia
I used the Vancouver Party Bus through Seasons Event Group this past weekend. Just imagine 45 people, all in their thirties crammed onto a bus and dancing. It was honestly one of the best nights I've ever had. The company driver was on time, professional, funny, and patient with such a large group. I am actually pretty excited to use them again and also because I trust that I will get the best service and it makes a night out that much more hilarious and fun and unique!
Just wanted to let you know that the kids had a great time at their grad on Saturday. Monti was a great driver and got on well with the kids, and they had fun with them.
Thank you so much. You guys are head and shoulders above anyone else I have used by every metric. You will see all my business in the future.
The limo bus was exactly as described. The driver was very polite, and professional. We'll tell our friends about the great service and nice vehicle.
Hi Kyle,

I just wanted to write you a letter letting your company know just how wonderful our experience was with the whole Party Bus rental. The true hero was our driver Glen. He was absolutely wonderful.....he was on time, very professional, and has a wonderful personality for this type of job. The kids loved him and felt that their most memorable time of prom was with him on the Party Bus. All us parents hats go off to him for being able to put up with all that music and loudness. He is a person that truly goes that extra mile for people and should be acknowledged for it.

Thank you Glen for making our childrens day wonderful :))

Pennie Mathieson
Nanaimo, BC
Prom 2013 ( May 11)

Thank you. Very much. Service was awesome and the kids had a blast. A1 service
Thanks ray
The christmas light tour was fantastic! Our driver Ron made us feel very special through-out the evening. We'll be back next year with out group again.
Dear Kyle;

I've been wracking my brain for the last couple days trying to find all the words to describe how amazing the winery tour was Saturday, and I'm coming up short! Roger, our driver, was fantastic! I can't begin to imagine the amount of patience one must have to do his job, but he was kind, friendly, helpful and just a total sweetheart! Your suggestions for lunch were perfect -- I had a cooler of veggie, fruit and appetizers in the trunk (that Roger kept trying to help me carry!), and we seven ladies enjoyed a lovely, sunny picnic at Township 7 amongst the vineyards. The snacks you also provided were a pleasant surprise and a total hit, as somewhere between Domaine de Chaberton and Neck of the Woods it was discovered that more food was needed to balance the amount of wine we'd drunk so far (some of those wine tastings were both very generous and numerous!), and the crackers were consumed in short order. It was a luxurious and indulgent afternoon, and it wouldn't have been so if not for all your suggestions. Overall, it was a wonderful day and one my friends won't soon forget. In fact, a couple were talking about taking family on this tour when they come to visit.

Thank you again, Kyle; the words seem inadequate, but are meant with heartfelt appreciation!

Sincerely,

Beth K
I strongly recommend your services to anyone looking for wedding shuttles of guests. My guests arrived in style, as per the schedule I sent to your company without any issues.

Thank you from the bottom of my heart for making this portion of the day so peaceful.
I would like to say this was my first experience using Seasons Event Group and our driver taking my family to our Niece's wedding at Swaneeset Golf Course from Deep Cove was wonderful. Will definatley use your services in the future
I would like to commend one of your staff members, Kyle, on the outstanding customer service he has provided me over the past two weeks. I have been so impressed with his attentiveness, genuinely polite mannerisms and extra effort to ensure my satisfaction.

I would continue to use your services based on his exceptional service alone.
Thank you so much for helping us plan the bus for Harrisons birthday on Saturday. We really appreciate your help with everything, and being able to book so last minute. We had the best time and were very impressed with the bus and our driver Gabriel. We will definitely be re booking with you many more times, possibly for Halloween so we will be in touch.

Thanks again!
-Jenae and Harrison
Both myself and my new husband greatly appreciate the high end service provided by your front end phone staff and the way the driver made every attempt to please us on our special day. Please do us a favor and pass on this quick note to Chris who was our driver last Sunday. We recommend your service to anyone looking for smooth service from start to finish.
I just wanted to take a moment to send a praise to Chris who drove us last Saturday. The service from start to finish was completely peaceful and put me at ease!

Thank you for making everything so relaxed!
The whole family had a wonderful experience while on your Van City sightseeing tour. Thank you for all the great memories and knowledge.
I just wanted to follow-up and let you know that the limo service provided for my Daughter's May 7 wedding was impeccable. In fact the driver asked if it was ok to stick around during the ceremony rather than drive around!!! He was totally on time (even though we were a tad behind) and he was a wonderful friendly and professional driver!!!

Thanks so much for helping make this very special day go so very perfectly!!!!!
I booked your 22 seater, Big Limo Party Bus on Sat, March 19/2011 for my bday and want to tell you that we ALL had a great time. The bus and sound system was awesome. Our driver, Mirza, was the best!! His customer service and hospitality was phenomenal. I have booked limos in the past with other companies and your service was by far the very best!! From the time I called and spoke with Kyle Benzies to reserve the party bus, until the time we were picked up and dropped off by our driver Mirza Mohammad, the service was absolutely outstanding!!!!

Thank you again soo much for helping us have a great night and providing us with such great service! I will definitely be using you again in the future and recommending you to all my family and friends.

Sincerely,
your very satisfied customer,
Lianne
I would like to thank Seasons Event Group for their kind and professional help with regards to our Bus Limo rental.
Our guests thoroughly enjoyed themselves! Everything went smoothly, from pick up time (which was earlier then agreed) this gave that additional time for everyone to gather and take it all in. Our guests enjoyed the drive and the stops. Your driver was most approachable and the guests enjoyed his personality.
Thank you again for a successful Birthday Party for our daughter.
Just a quick note to let you know how much we enjoyed our limo service on 10/30. Our driver, Bob, was very friendly, helpful and professional. The vehicle was beautiful and comfortable inside and out. As a first-time limo rider I was somewhat nervous, but your affordable, up-front pricing and responsive service put me at ease.
I've used luxury sedan transportation around the world for airport transfers but have never been treated like royalty the way I was with my last experience with Seasons. I've penciled your company in for any future trips I have to Vancouver.
Thank you again to your and Chris for the great night out. The kids really enjoyed the party bus and made for a comical night for us older folks!
Thank you for giving my family and I such great memories for my wife's 50th last Tuesday with your flamingos. The honest and pure shock on her face was well worth the few bucks spent on the rental. Thank you from my family and I!
Our photographer loved the extra touch the embrellas gave to our entire bridal party.
Last weekend you truly made our wedding one to remember. Thank you for making the entire process of our dealings easy and simple. I would be glad to refer you to my friends, family, and your potential customers.
Thank you from the bottom of my heart for assisting my family in planning our parents 50 year anniversary gathering. Everything was amazing and well thought out. I would be honored to recommend you to friends, and family members!
I've used your services many times and each time with great satisfaction. It's always a joy to know what I'll be getting at a great price! Keep it up guys.
Our wedding truly felt like a breeze with the way you handled it. Both "WIFE" and I were completely satisfied with the whole process while working with your team! I'll use your services again in the future and recommend to others!
Perfect, perfect, perfect is all I can say. Everything went smooth as can be and we all appreciate everything you did for us. Your number is now on speed dial!
It's a no brainer who I'm going to next time for my limousine rental.
Thank you for making my stag VEGAS STYLE! Honestly at first I was a bit worried with entrusting someone else to do the event planning of my stag when you don't even know what I like am fully appreciative that you could make everyone smooth for my group and I last week.
We love you guys!!! Have a damn good day haha!
Just writing to say thank you
No wonder your company is call good times. We had a good time!
No wonder your company is call good times. We had a good time!
Your cinco de mayo boat cruise was beyond my expectations and was the wow factor as I call it. I look forward to next year.
Smiles a million times for making my birthday the best around!!
No company is perfect but man did you guys make it seem like you were lol
Nothing left to say but ty ty ty!
What a wonderful thing it is to find a service like yours. It's like finding a needle in a hang stack. The service provided for our night out for dinner exceeded my expectations!
Wedding went perfect, driver was dressed to the nines and not once did I worry thanks to how professional you guys were. God bless you all : )
New Years was a bash thanks you the help of your services. Keep up the great work SEG!!!!
Thank you for all your help!
I just wanted to personally thank everyone at SEG for the foam party you threw my sister for her graduation party last week. Everyone enjoyed it and surprisingly we even got grandma to walk through the foam lol
I very much appreciate the time and effort you put into my birthday and will forever be thankful.. THANK YOU!
hey guys its mike from the party bus last night. i didn't get a chance to say thank you for the damn good time. i will see you guys next year for my bday again!
Just wanted to drop you an e-mail and thank you for setting up a good time at the Mirage on Sunday night. I have to admit I was a little nervous about getting in quick or the Limo being late but everything went off without a hitch just like you promised. There was no headache about who was going to drive or how long the lineup would be etc. Everyone was very impressed by the service and most of all my girlfriend had a great birthday experience! I think I'll be going this route more often because it was totally worth the money! Thanks again
Thank you so much for everything last night. It was greatly appreciated!
I'm impressed. I honestly didn't think everything would go as smooth as it did for my birthday. You all rock!!!!!!
We had an awesome time, and everything worked out smoothly. Our limo driver Dustin was awesome too.
My sweet 16 was amazing and part of that was because of your company. I'll tell all my friend about you and your sweet limos and party planning.

<a href="https://www.noktashop.org" title="erotik shop" rel="dofollow">erotik shop</a>
THANK YOU for providing us with the perfect limousine and perfect chauffeur for on our special day. I can't begin to describe how much it meant to us that everything went smooth the entire day. The red carpet treatment and extra care from you and your staff was worth every dollar spent. THANK YOU KINDLY
CORPORATE TESTIMONIALS
We initially found it rather bazaar that a company like Seasons Event Group would be OK with mentioning that their rates are not the "cheapest" in town, but we soon started to understand what "cheap" meant when calling around other companies.

We first encountered representatives at (other companies) that we couldn't understand, other companies that offered rates that similar to Seasons Event Group but were for older vehicles, and other companies that rushed to get me off the phone.

I just assumed all companies were the same when initially looking for limo service, but I'm glad they explained the differences, and allowed us time to search around and see exactly what they meant.

I'm very satisfied with the service we received as a whole from Seasons Event Group. We've already booked for another even in a few weeks time.
We're very thankful that our event went without hiccups. Kyle provided excellent advise that allowed our evening to go much smoother than our original game plan. All in all, we'll hire your services again, and recommend your company to friends, family, and other branches.
We want to thank you all for your hard work over the weekend! The party was a success and the Arcteryx team had a great time!! We could not have done it without all of you.
We had a nice time in the limos ride. We will see you next year again
Thank you for the excellent service provided last week.

Our team thoroughly enjoy the service provide.

I will strongly recommend your service to my friends, family, and business relations when in town.
Our experience with your company has been one to remember. We found your website, vehicles, and customer service to be of the highest quality and cannot thank you enough for giving us such a fine experience.
The team greatly enjoyed the shuttles in limousines as apposed to traditional shuttle vans. Thank you for the generous upgrades!
Thank you for all your help this year. We fully enjoyed the transportation and will use you again. PS. I'll be referring you to other locations.
Thank you for all your help this year. We fully enjoyed the transportation and will use you again. PS. I'll be referring you to other locations.
Thank you and many blessings to you and your employees for helping us achieve having a successful grand opening. Thank you!
Please thank every staff member who helped organize our company Christmas party this year. It was a great success in every department!
Fantastic service all around, we'd be glad to use you again!
We're very thankful everything turned out as planned. Once again we'd all like to thank you!
Thank you for your prompt replies to our emails and top notch service everytime we use your services!
Everyone had a great staff party in your limo bus!
We had a great time, thank you!
I would like to let you know that we used your limo services on Sunday December 7 for a work party and were very impressed with the service and accommodations we received. Our chauffeur was professional, helpful and a great driver and the limo bus itself was excellent. We will not only be booking future events with your company, but we will refer you to other branches of our business as satisfied customers. Thank you.
You definitely went the extra mile and we appreciate every minute of your time and will use you again and again!
Hands down you guys are the best!
We all very much enjoyed your top notch services! From all of us, thank you!
Thanks for the awesome time!
Thank you for the prompt and professional service.
Thanks from the best to the best, see you again!
Whistler trip was not just fun but luxury at it's finest!
It was an absolute pleasure working with your company. It's great to see such a fantastic service in a city which seems to sometimes need it the most. Our appreciation for your service is significant. Thank you!
Thanks for the ride and boat cruise, much appreciated! Thanks
Thank you for all the promptness, see you next time.
Thank you we all had a great night!
Thank you guys, our staff had a fun night!
Thank you for the party bus, it was a great change from the usual!
We had a damn good time, much thanks!
Hey, I just wanted to say thanks for last night. Everyone had a blast. No delays at the border = SEG : )